About Last Memories
Nationwide Funeral and Memorial Printers
If you are looking for Funeral Order of Service Printers, then you have certainly come to the right place.
For many years now, Last Memories have been providing a personal service to people not only in Oldham but nationwide who require Order of Service sheets, Bookmarks, or Memorial Cards.
We are a caring and compassionate team who understand how difficult it can be to wrap your head around anything during this tough period. Losing a loved one is impossibly hard, and we will always do all we can to make the process that little bit easier if we can.
Creating a beautiful Funeral Order of Service in memory of your loved one is a fitting tribute and keepsake for friends and family to cherish. Last Memories are able to assist you in creating your Order of Service sheets, and can help you in determining a fitting layout. If you already have an idea about design in mind, we can simply do the print work for you.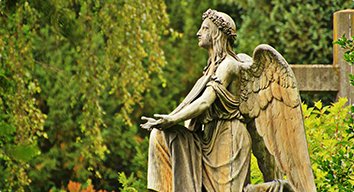 Listening carefully and offering advice, Last Memories are able to produce Funeral Print exactly to your specifications. We have a no hassle policy, as we believe your thoughts and attention should be with your loved ones during this time.
If you would like to discuss themed Funeral Order of Serve Sheets, then we will happily discuss your needs with you. Golf, Fishing, Sunsets, Beaches, Nature, Animals, and Clothes are just a few of the themes you could possibly use. It all depends on the person in question and the things they enjoyed.
We do ask that if you would like themed order of service sheets, you give us ample time to talk to you, and to get the sheets printing too. As dedicated printers, we have have you covered for all your funeral printing needs.
Please contact Last Memories today on 0161 624 8218 if you require Funeral Printers. Alternatively, send us an email: john@lastmemories.co.uk and we will get back to you just as soon as it is feasibly possible.